Version 1 Version 3 Version 4 Fibo-Box Diseqc Mechanical polarizer Additional optocoupler board
---
Fibo-Box Version 1
The Fibo-Box Version 1 is a positioner for only one satellite motor. Version 1 was developed in the year 2008 and first available in 2009. Version 1 was shortly followed by version 3 (there was never a version 2). The price difference to build the version 1 and version 3 PCB was only a few euro. Because of that low price difference between version 1 and version 3 the PCB version 1 became end of life.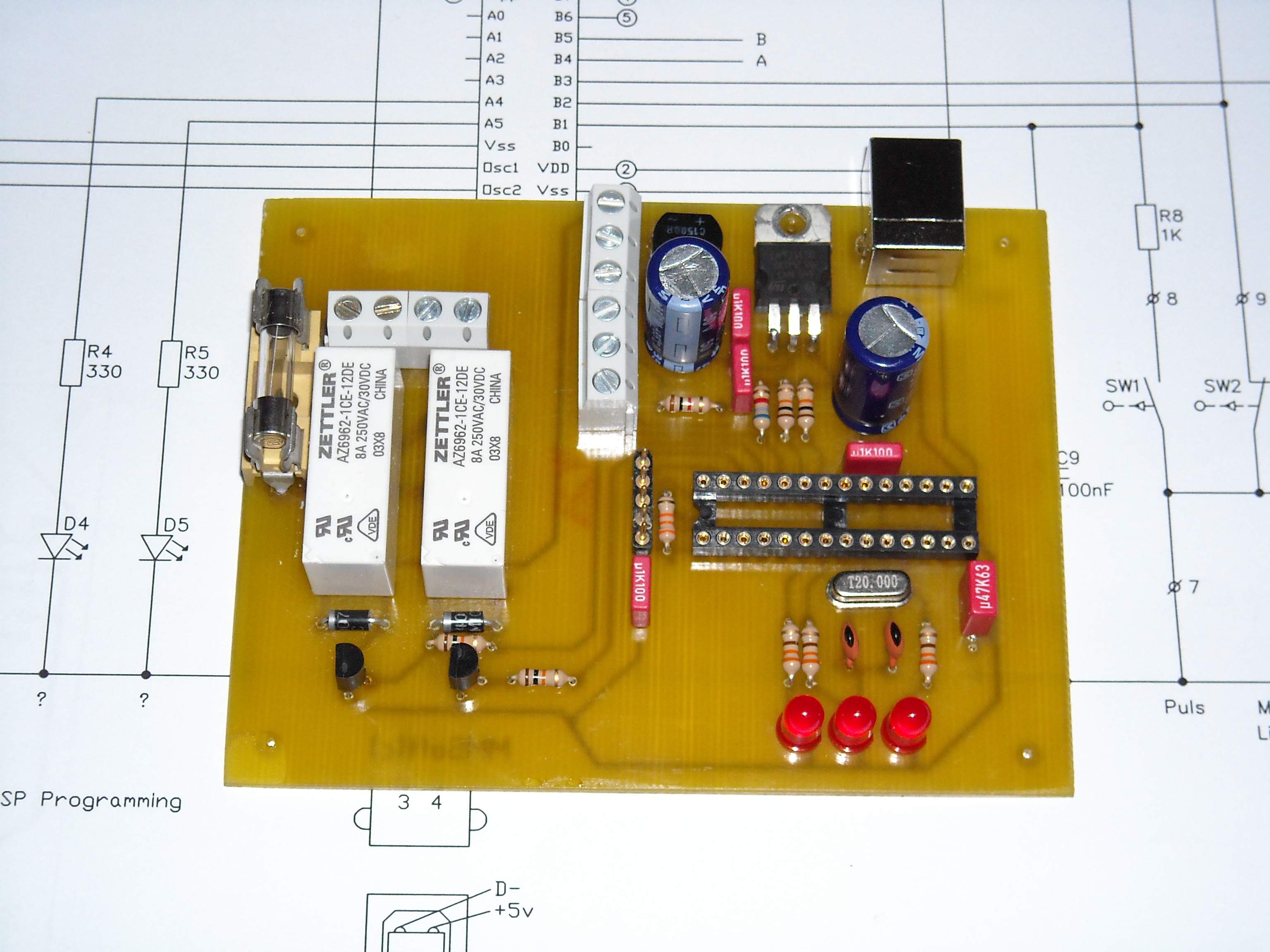 The unit without PIC controller.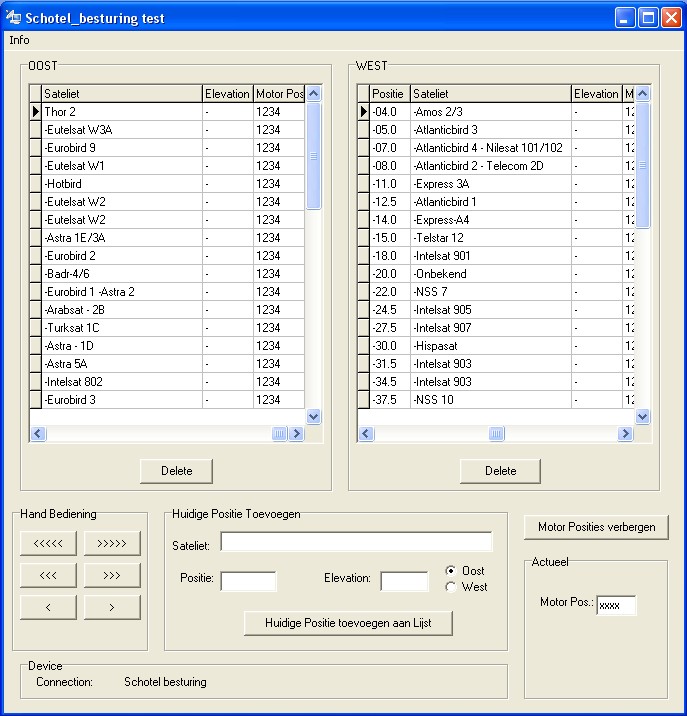 Pc Programm only 1 MB.
---